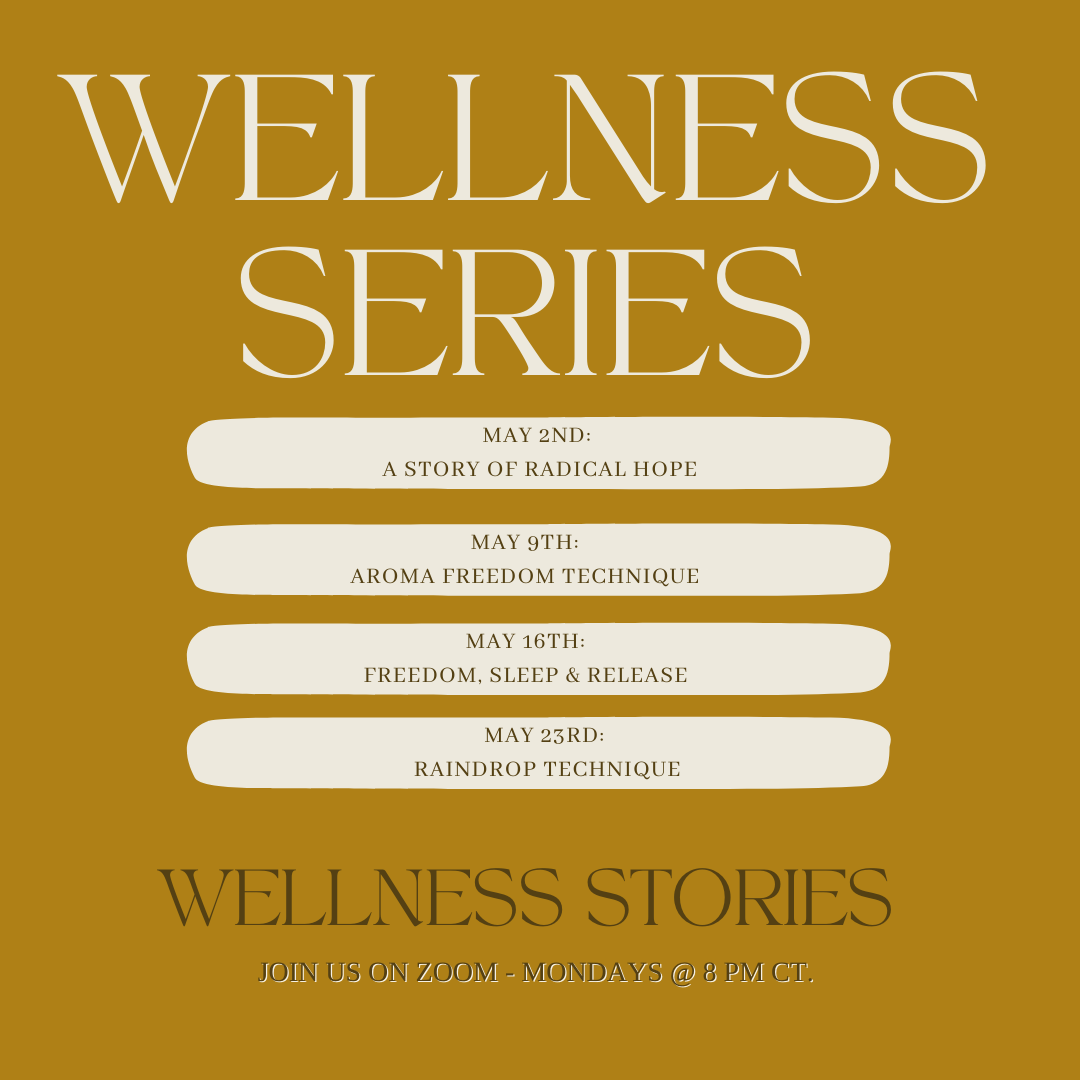 May 02, 2022 08:00 PM

–

May 23, 2022 09:00 PM

Central time
Healing is not linear. There are gentle and effective alternatives out there to help you heal.
Hear for yourself.
Join us every Monday in May for real stories from real people about the topics below.
Wellness Spotlight, May 2nd:"A Story of Radical Hope"

Come hear one family's story that will shift your mindset about health and all the possibilities for you and those you love to heal and thrive! Invite anyone who needs to hear hope in their health season!

Wellness Spotlight, May 9th:"Aroma Freedom Technique"

Certified Aroma Freedom Technique instructor, Craig Vanderstoep, will walk us through a powerful tool for releasing emotional ruts and thoughts that are not serving our lives and our health. This practice could make all the difference in your health journey as you find how much physical health is rooted in emotional patterns!

Wellness Spotlight, May 16th:"Freedom, Sleep, & Release"

You might just be missing out on a product that could shift everything! Come hear one family's powerful experience with the Freedom, Sleep, and Release Kit and find out just how much it could change your days and nights!

Wellness Spotlight, May 23rd:"Raindrop Technique"

Have you made the Raindrop Technique a part of your oil routine? Come hear what it is, how to use it, and the surprising ways it can benefit your health!

May 30th

No Zoom call - Happy Memorial Day!
*these calls will not be recorded