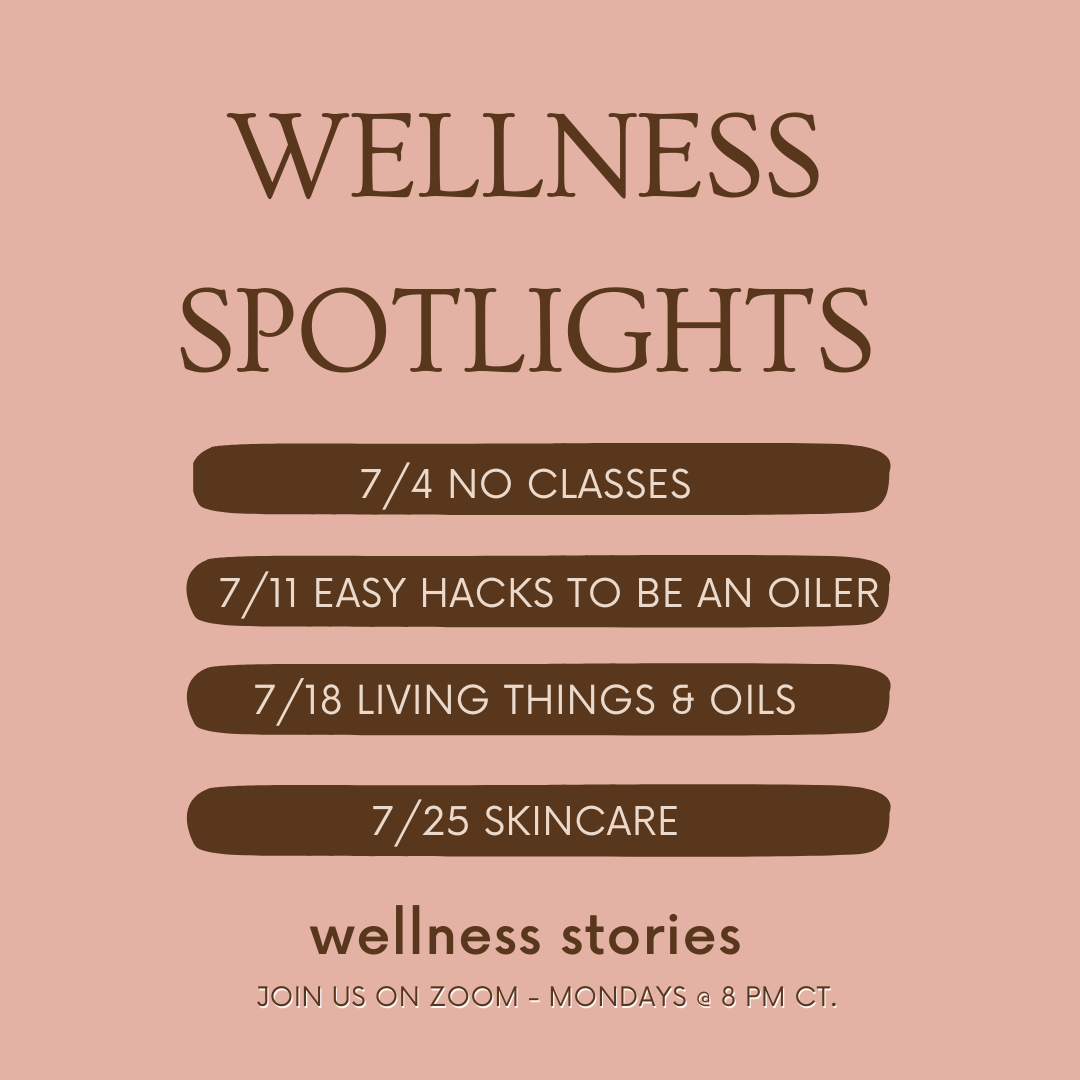 Jul 11, 2022 08:00 PM

–

Jul 25, 2022 09:00 PM

Central time
Healing is not linear. There are gentle and effective alternatives out there to help you heal.
Join us every Monday in June for real stories from real people about the topics below.
* Wellness Spotlight, July 11th:
"Easy Hacks to be an Oiler" Come and learn some easy hacks for simple, everyday oiling!
* Wellness Spotlight, July 18th:
"Living Things and Oils - Animals, Plants & Homesteads" Oils aren't just for people! Come and learn all about using oils for your animals + plants from some seasoned oilers.
* Wellness Spotlight, July 25th:
"Skincare" Do skincare choices have you confused? Come and learn which skin care system is best for you!
*most of these calls will not be recorded