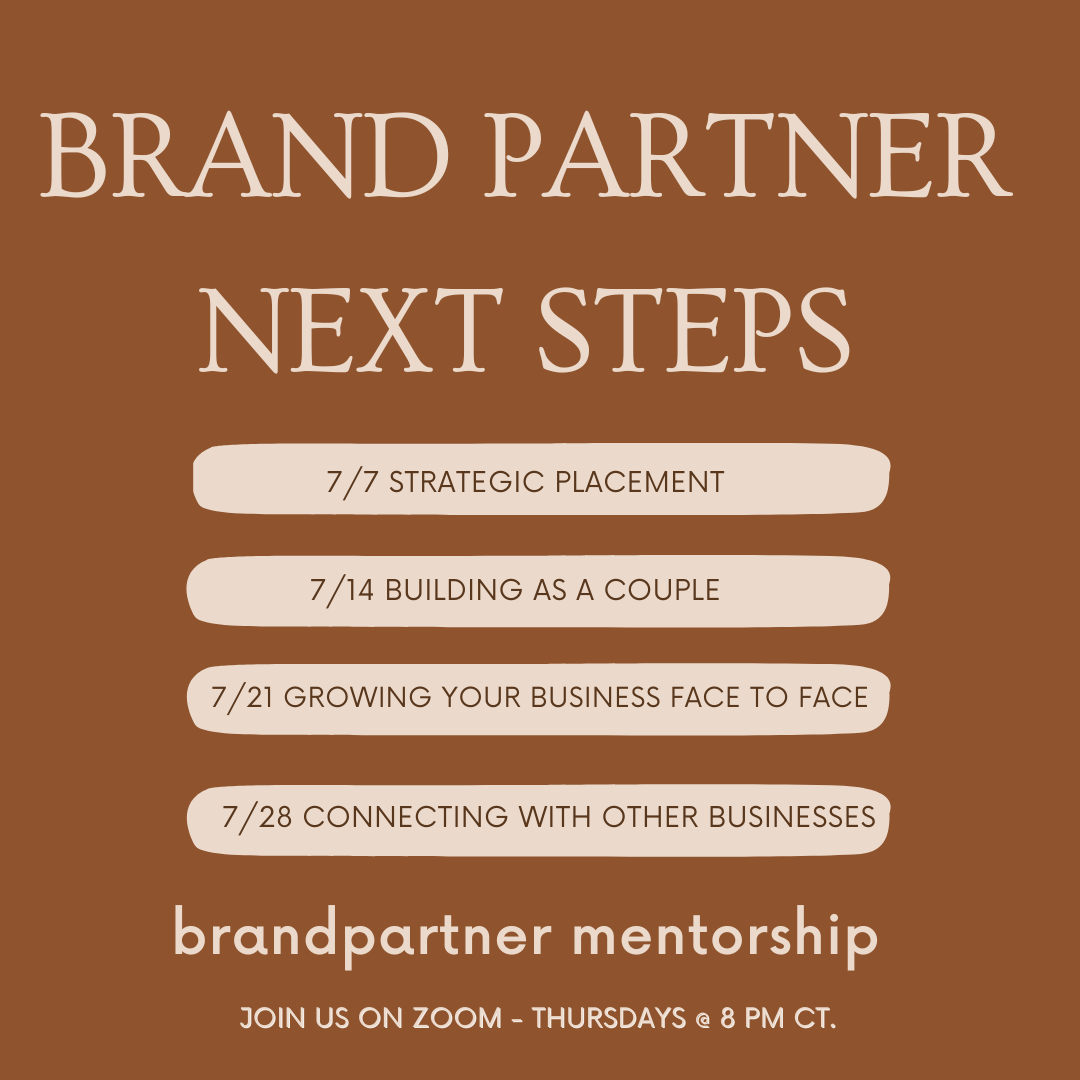 Jul 07, 2022 08:00 PM

–

Jul 28, 2022 09:00 PM

Central time
You bought a Brand Partner kit, now what?
You're never alone. Come hang out every Thursday night with people sharing their affiliate links a little or a lot and watch how the business of wellness transforms for you.
Next Step, July 7th: "Strategic Placement"Want to understand the best ways to structure your business? Let's talk legs, levels, numbers, and ranks to build a strong foundation!
Next Step, July 14th: "Building as a Couple"
What does it look like to involve your spouse in your business? How can this business become something that supports your marriage instead of distracting from it? Hear from couples building their dream together!
Next Step, July 21st: "Growing Your Business Face to Face"
There are so many ways to grow your Young Living business! That is what makes this such an incredible opportunity! Join us as we discuss ways to share face-to-face and build community in person!
Next Step, July 28th: "Connecting with Other Businesses"
One way to grow your business is by connecting with other existing businesses. Join us to hear the options all around you in your community and online!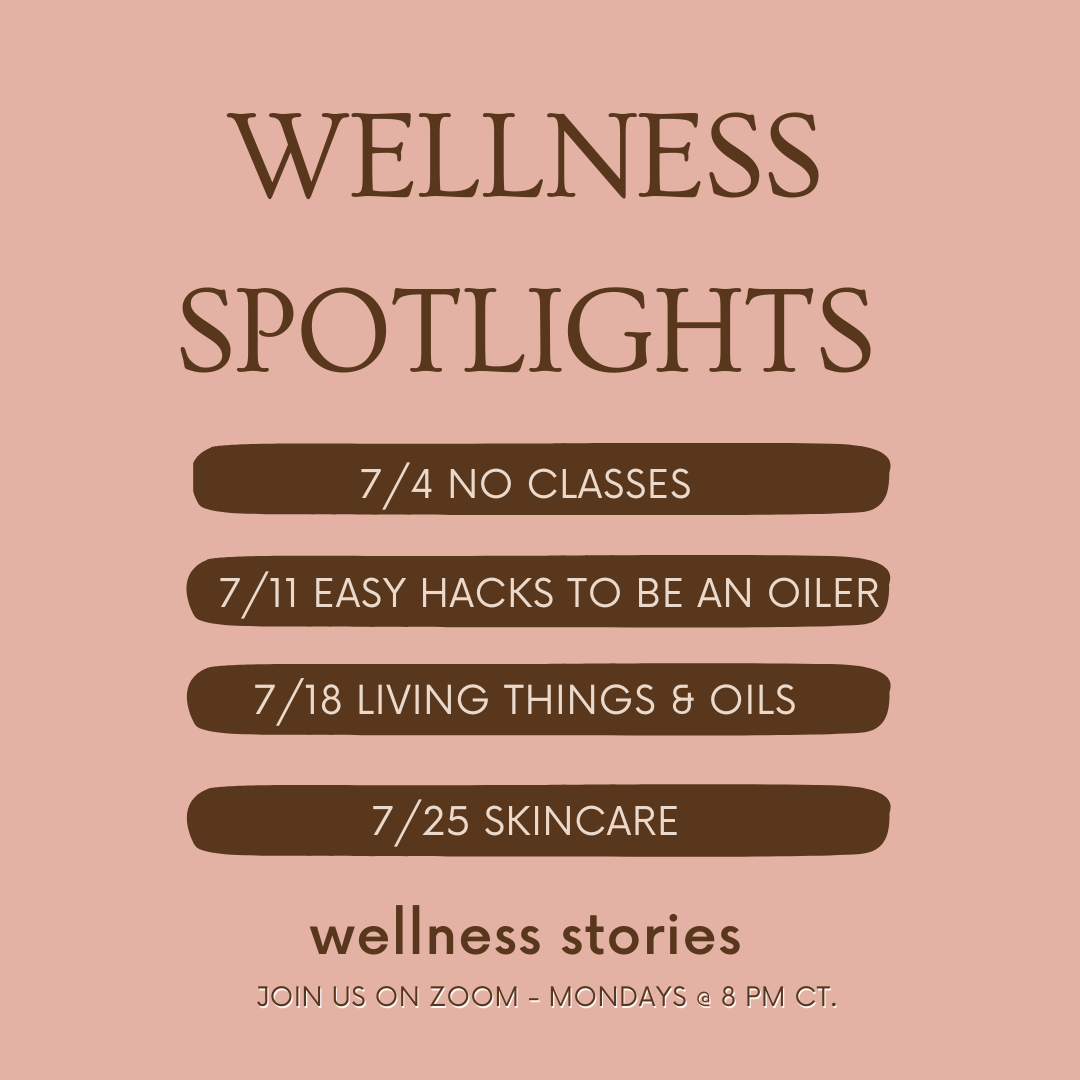 Jul 11, 2022 08:00 PM

–

Jul 25, 2022 09:00 PM

Central time
Healing is not linear. There are gentle and effective alternatives out there to help you heal.
Join us every Monday in June for real stories from real people about the topics below.
* Wellness Spotlight, July 11th:
"Easy Hacks to be an Oiler" Come and learn some easy hacks for simple, everyday oiling!
* Wellness Spotlight, July 18th:
"Living Things and Oils - Animals, Plants & Homesteads" Oils aren't just for people! Come and learn all about using oils for your animals + plants from some seasoned oilers.
* Wellness Spotlight, July 25th:
"Skincare" Do skincare choices have you confused? Come and learn which skin care system is best for you!
*most of these calls will not be recorded