Jul 24, 2022 07:45 AM Central
Jessica Marie Jordan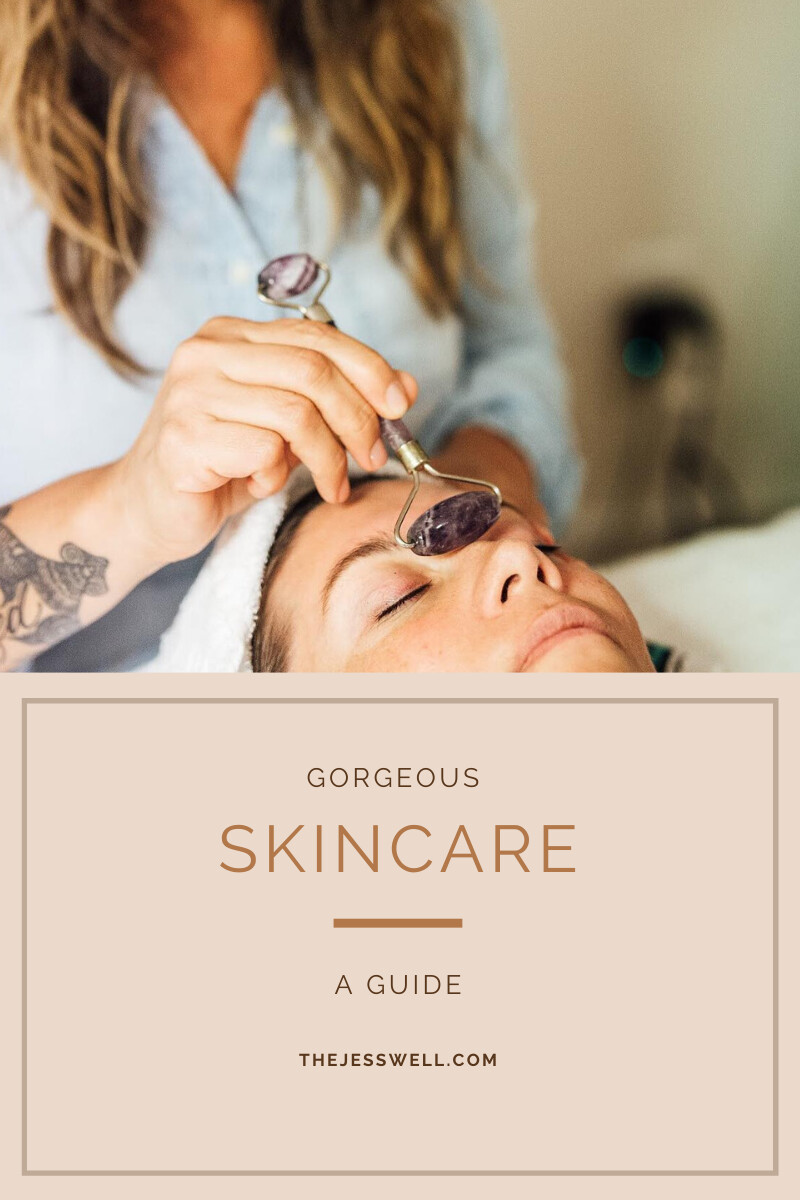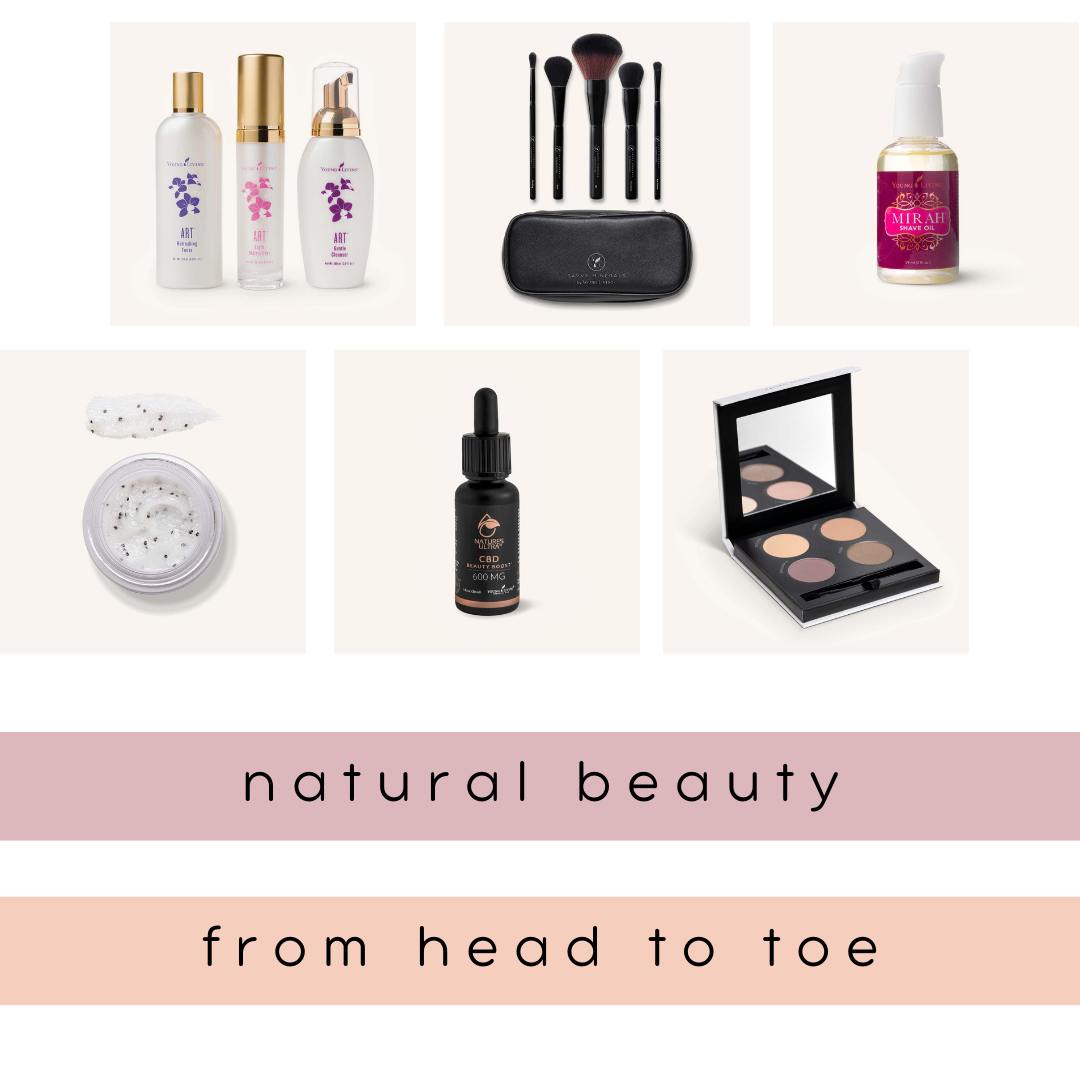 There are so many choices when it comes to beauty and skincare products! If you're looking for a new way to give you skin some TLC, I'd love to break down the Young Living skincare line and make it easier for you to sift through.
Don't shoot the messenger, but I always try to remind myself from time to time why I'm choosing clean ingredient products. These are some ingredients that you will want to avoid in any of your beauty products if you're like me and want to avoid toxic ingredients. Feel free to print off this list if it's helpful for you!
Conventional ingredients that the FDA so easily allows into American beauty & skin care products (and household products) can be so sketchy and dangerous. When our body is exposed to certain ingredients, we do not process & flush them out easily, which can slow down our immune system & clog or cells. Our lymphatic system, respiratory systems, and pretty much all body systems can suffer when exposed to certain chemical ingredients over time.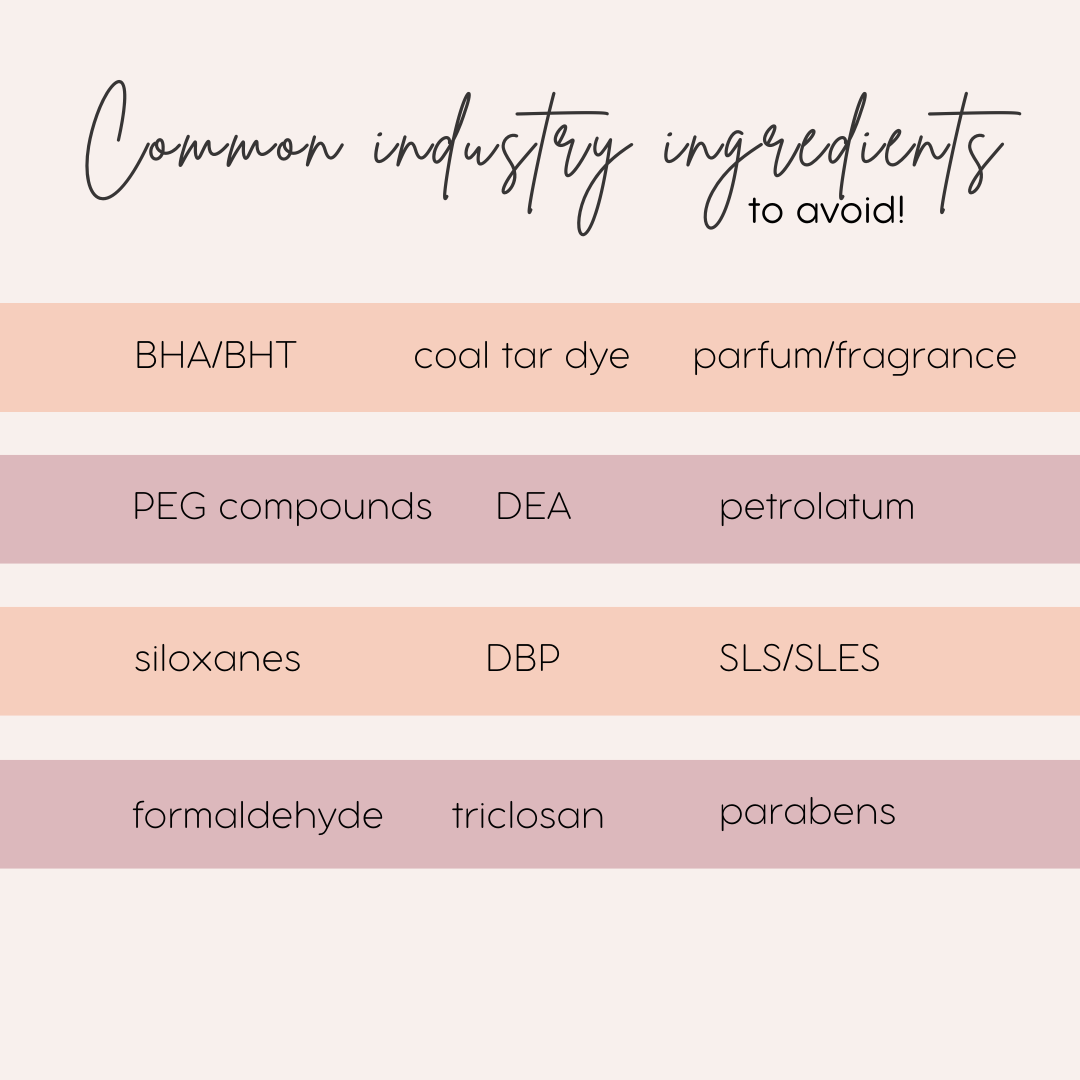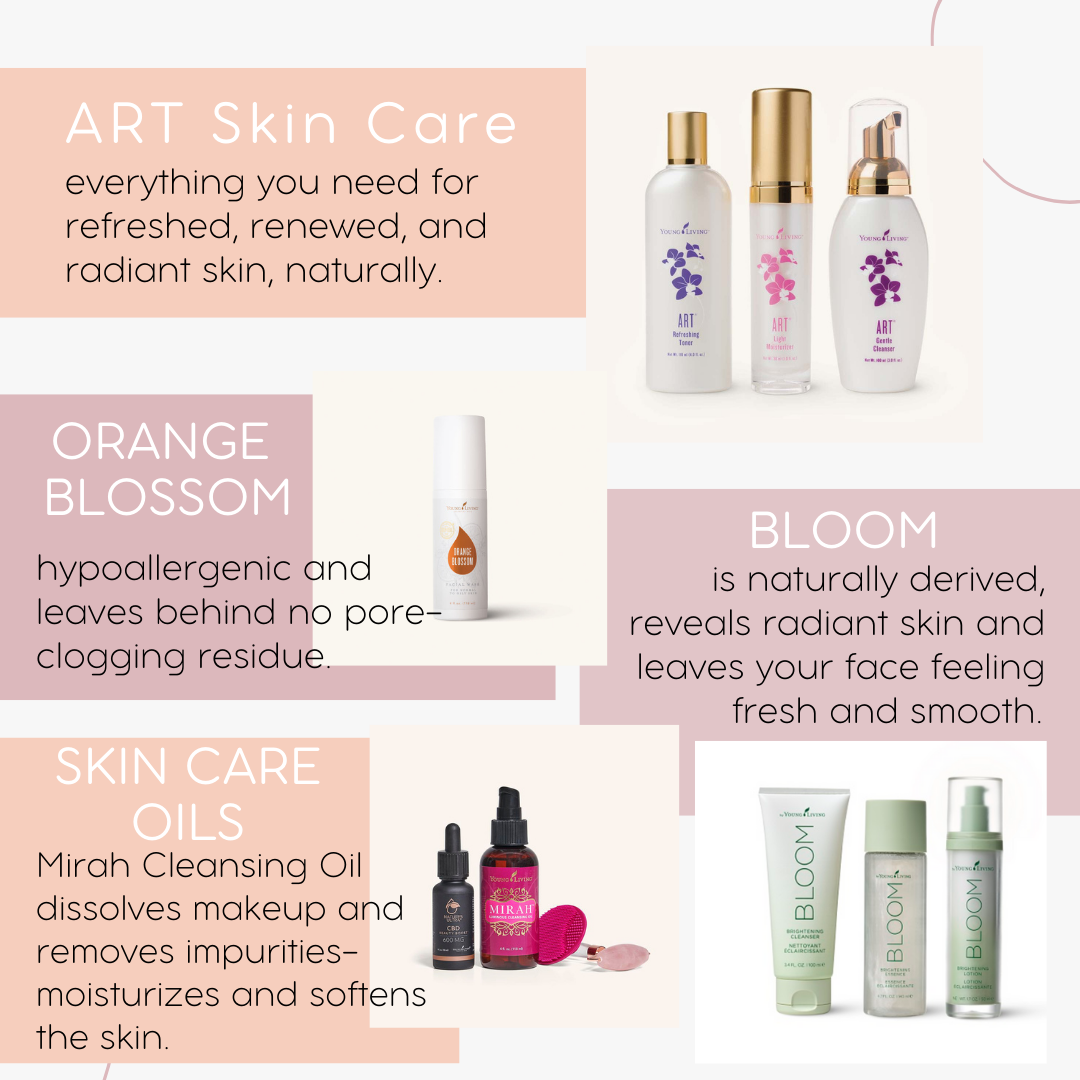 So, everyone needs to care for their skin for basic hygiene but also for protection of the skin, vitality and some of us want to prioritize things like maintaining a youthful appearance. It's amazing how starting to care for your skin daily can improve the look & feel of your skin immediately! So please know there is hope! Young Living has amazing skin care options that offer safe solutions for giving your skin luxurious, affordable TLC.🙌
📍BLOOM is for brightening & for those with an uneven complexion
📍ART is anti-aging ang great all around
📍Balance is known for being amazing for oily skin
📍Mirah Cleansing Oil is fabulous for dry skin (this has the fewest ingredients in it of all options, if that matters to you)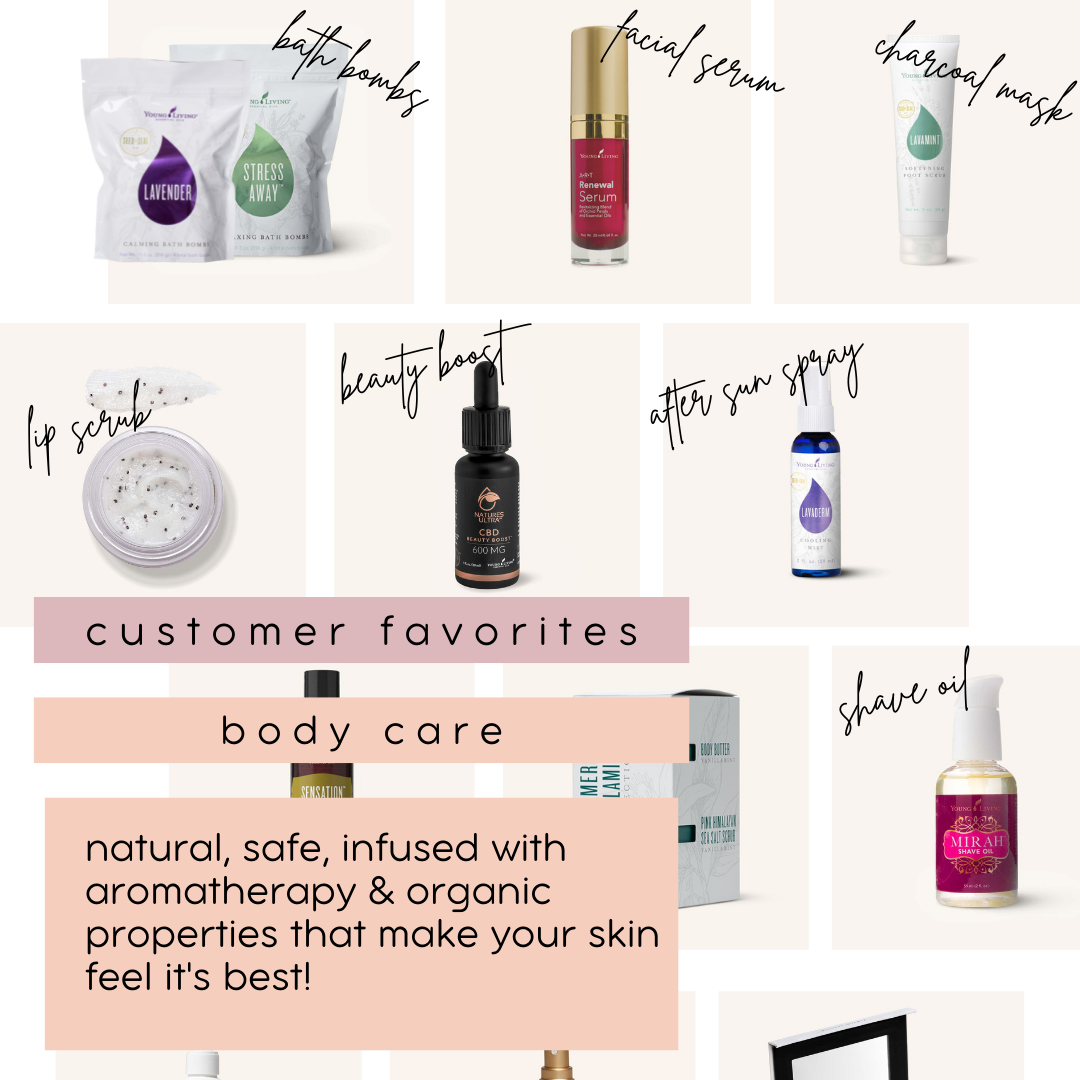 Also, do you buy lotions, body butters, hand soaps, body scrubs, or shave products? YL some some amazing options I'm sharing with you now. I love being able to give myself a little TLC in the small, yet impactful moments of the day where I get to enjoy these necessary indulgences. Here is a visual of some of Young Living's amazing body care products. Add these to a wellness box once or twice a year for incredible savings & you'll be set! Have you tried any that you love already?
I
n my opinion, the best products for skincare & bodycare are the 👉 Mirah Luminous Cleansing Oil, 👉 Royal Hawaiian Sandalwood Hydrosol

👉

CBD Beauty Boost facial oil & 👉 Inner Beauty Collagen. They cannot be missed! All work amazingly well & give incredible results. Oh, and they smell divine! 😍
Take a look at my complete skin care ritual
here
.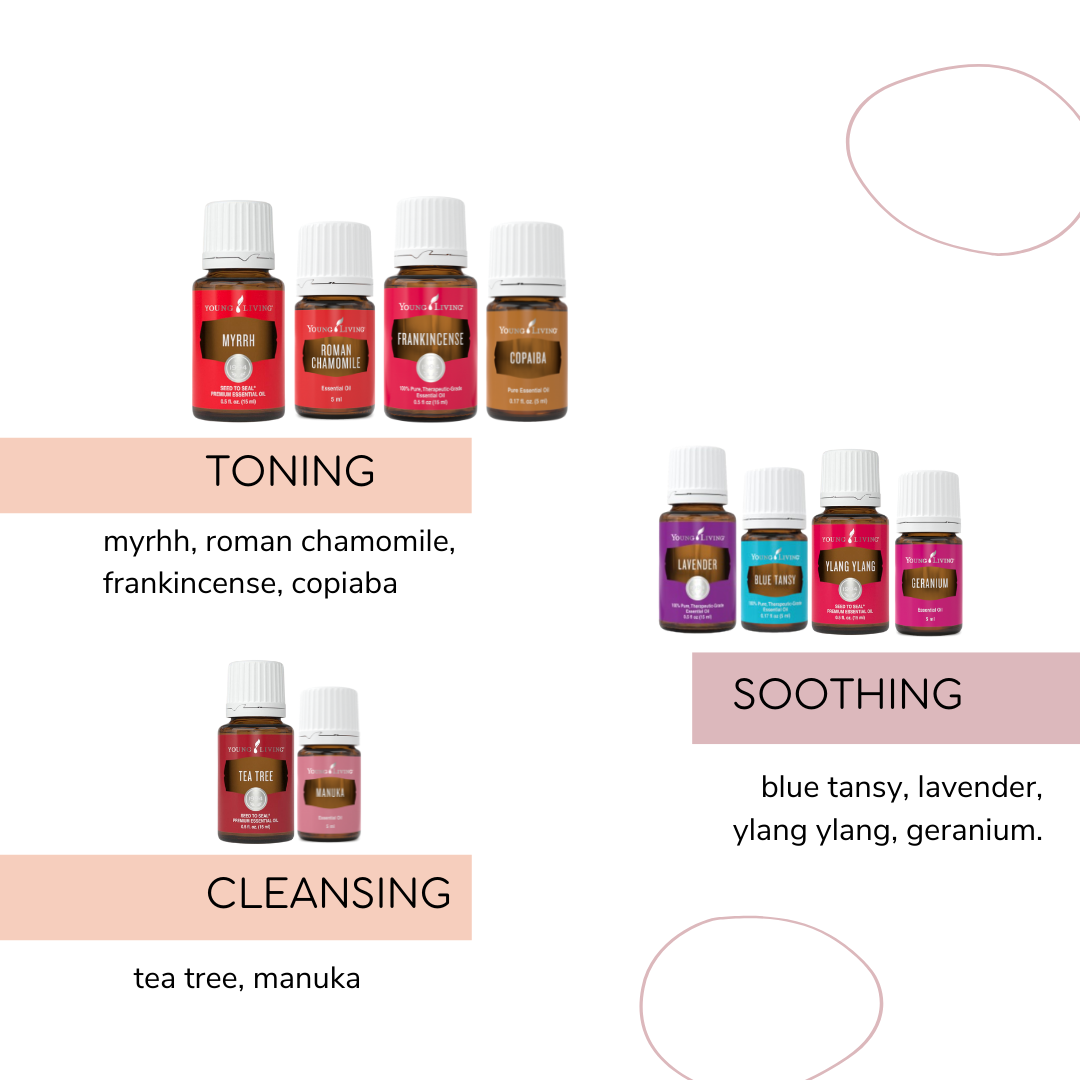 Essential oils, by nature & divine design, can have an amazing impact on skin. Naturally occurring properties in Young Living essential oils can be things like healing, smoothing, restoring, cleansing, revitalizing and so forth. These properties, provided in nature, are amazing & not matched by synthetic alternatives. 🙌 👉Please note (for your safety) that other brands of essential oils say right on the bottle that they are not for skin care or not to be applied topically. This is because the FDA allows "fragrance oils" to be labeled as "pure" or "organic" as long as some of the oil in there is "pure".
But what is "pure" does not mean it's perfectly intact as designed by nature, organic, unadulterated and therapeutic. Kind of like the difference in a fresh cup of organic coffee v. a piece of coffee flavored candy, ha! Not apples and apples by a looong shot. And yes, I know many people would prefer the candy but that's not what you & I are going for here, I realize!! ;-) So, which oils are good for what?! Here is a quick visual of a few of my favorite oils for skin care & some of their benefits.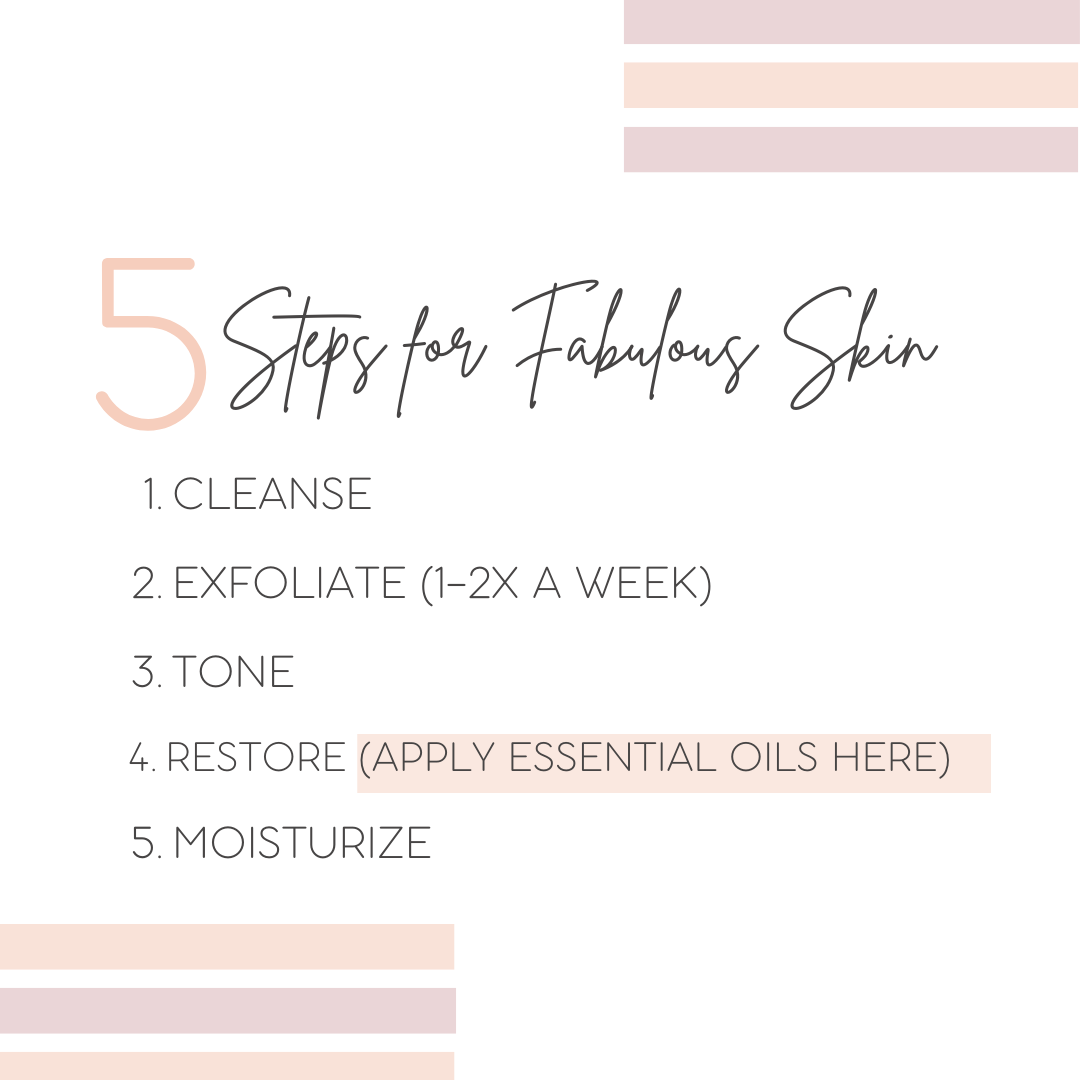 Once you have great products to work with, you need to know what to do with them & what order to use them from! Here is a handy guide for you to use with your favorite Young Living products. I know you may already have some great, safe skin care at home that you've forgotten about or do not know how to use, as well as perhaps would benefit from some new items for your beauty shelf at home!
I hope this guide is helpful for you in seeing what steps you may need to implement into your routine. Please note the time that you add in your essential oils is important! You can apply them neat or mixed into your moisturizer. You want to apply them at this stage based on having the ideal pH from the previous steps. Ah, perfection!
I hope this has been fun & helpful to read through! Thanks for letting me share it with you!
Giving our skin TLC is both enjoyable for pampering (and for enjoying the visual benefits!), as well as for being healthy. It impacts not only our skin health, but can help us to feel like our best selves, which is also always important!